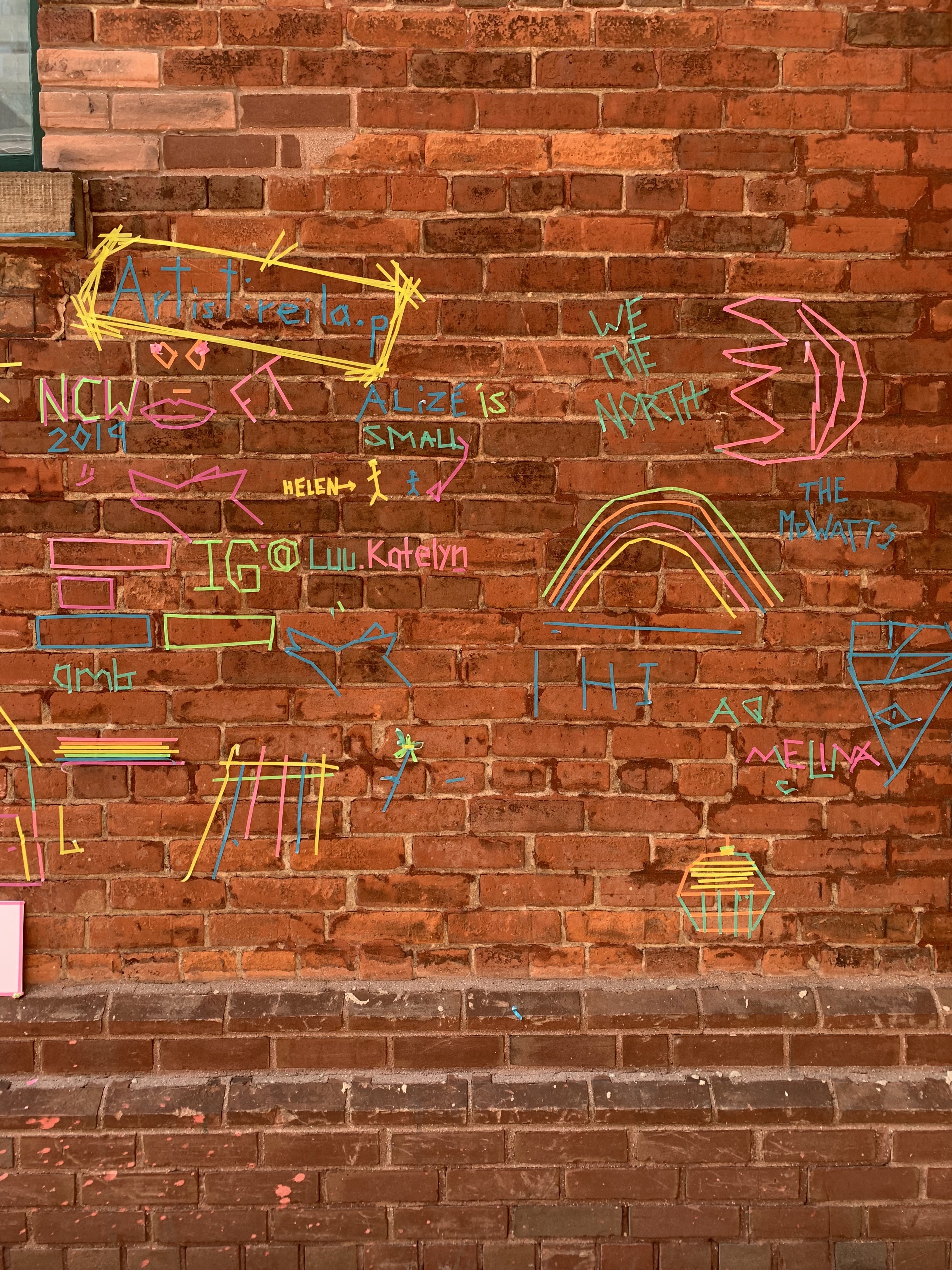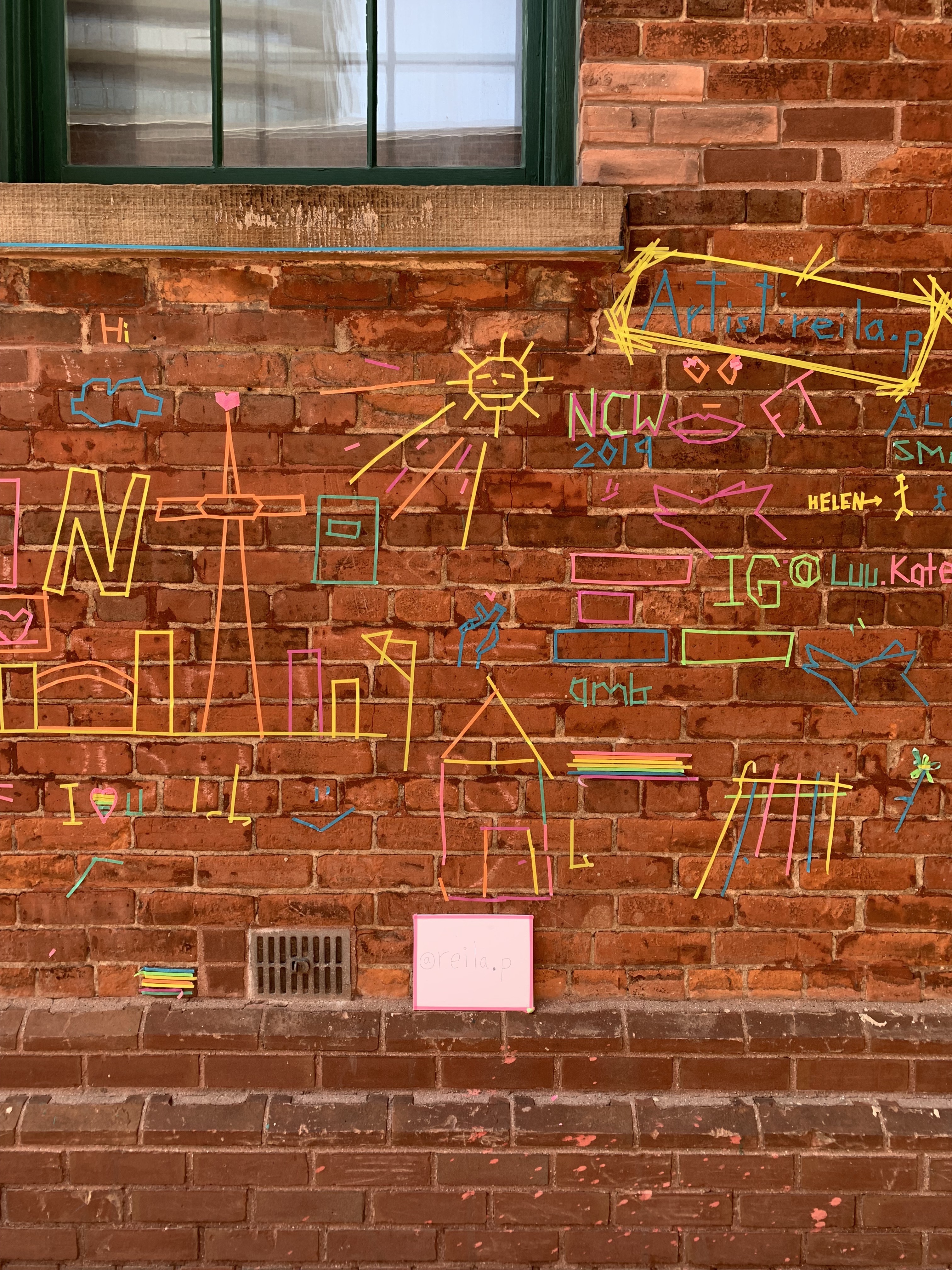 Toronto, TAPE MURAL
OCADU X DISTILLERY
"Tape your imagination on a wall"
Tape Mural explores summer vibes of distillery district visitors by using florescent tape to create art works from their imagination. We wanted to have a fun time with our community while creating a one of a kind art piece.
THE BIG DRAW CREATE-A-THON:
The Distillery District is hosting THE BIG DRAW Create-A-Thon on June 22–23 2019 12pm–6pm. OCAD U students/alumni are invited to bring their sketchbooks, canvases, easels, or more to work, create, and get inspired in the space.



click on link to access Website: THE BIG DRAW CREATE-A-THON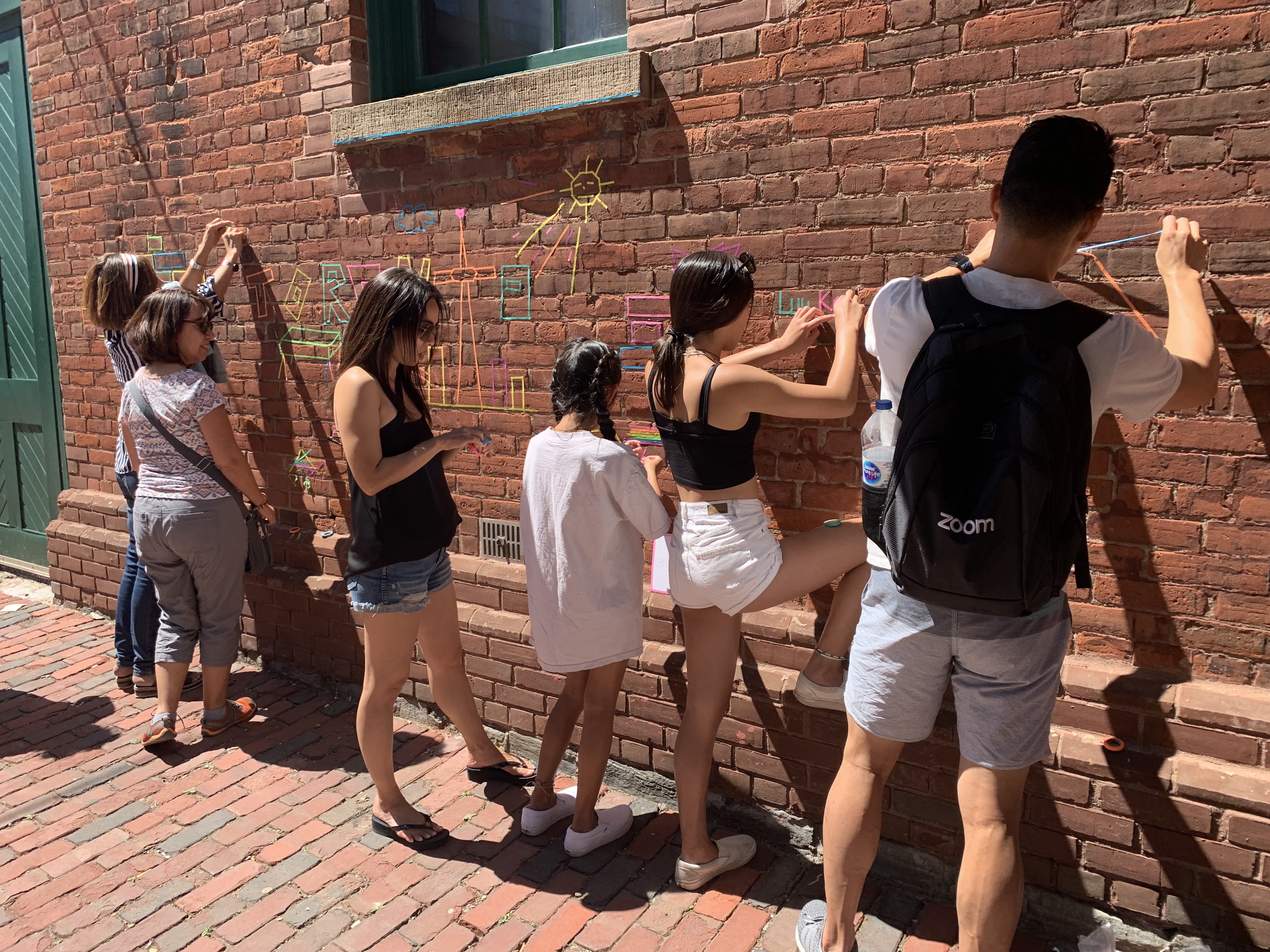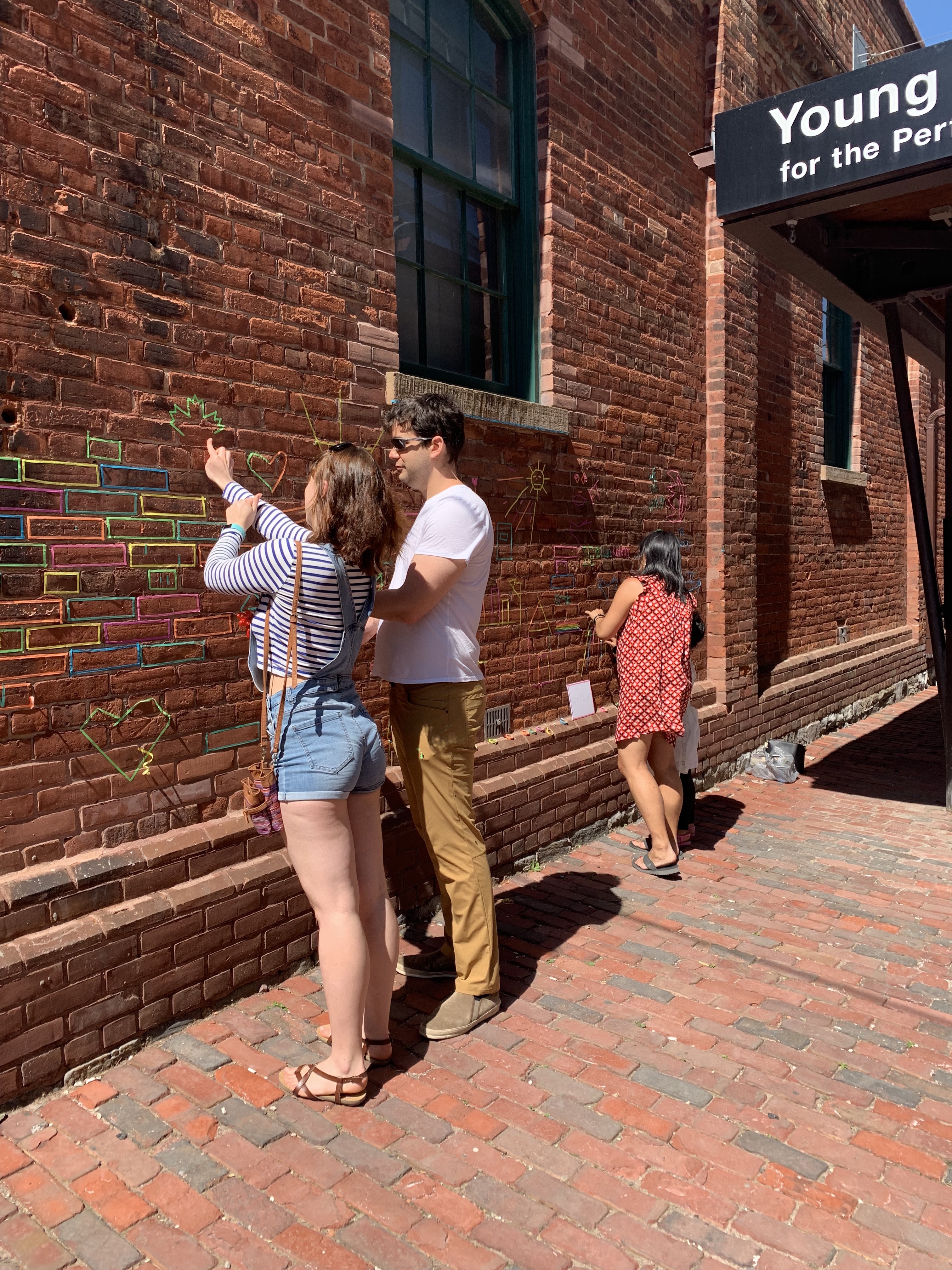 Participants were given coloured tapes to freely draw on the wall.

About The Artists
Kyung Hyun Kim (Kay) completed his studies at OCAD University with a degree in Industrial Design. Kay has gained experience as a lead designer at Future Food Studio. He recently led the concept and execution of WNDR Museum in Chicago. Kay is a keen observer of trends in design, technology and art and the recipient of numerous international design awards. As one of the oneandoneandone founders, Kay's input resonates throughout all of the studio's work.

Reila Park is a Korean-Canadian architectural designer who uses technology as a main tool for her designs, taking pride in bringing ideas to reality. She has a BDes in Environmental Design from OCAD University and currently works at FORREC, an entertainment design company that has worked with the world's biggest influencers in the industry, such as Universal Studios, Chimelong Groups and Dubai Parks & Resort. Reila specializes in 3D modelling, visualization, immersive design and VR in a themed environment.




Date most recently updated:
December 2019