Toronto, Interior Design Show (IDS)
Kentwood, Hardwood flooring competition
Wood as a material has an infinite variety, and natural beauty in its versatility, yet the structural component of wood dictates strength and rigidity.

Nature x Nature proposes investigating the future use and features of wood, through the possibility of juxtaposition, it grants ability to push the boundaries on the nature of wood. Not aligning with the materialistic character allows the opportunity for wood to act contrary to its traditional use. It can be malleable and embody a variety of forms. We believe this opens up innovative ways of interaction, which will ultimately empower the user through dignified experiences. Here we explore rhythm and its effect on surrounding space.
Tri.Dsgn
Nature X Nature
Nature X Nature
Tri.Dsgn

Eight thousand pieces of triangular cutouts of the hardwood used in the booth flooring. Then connecting each piece to create three diementional art piece that resembles natural forms.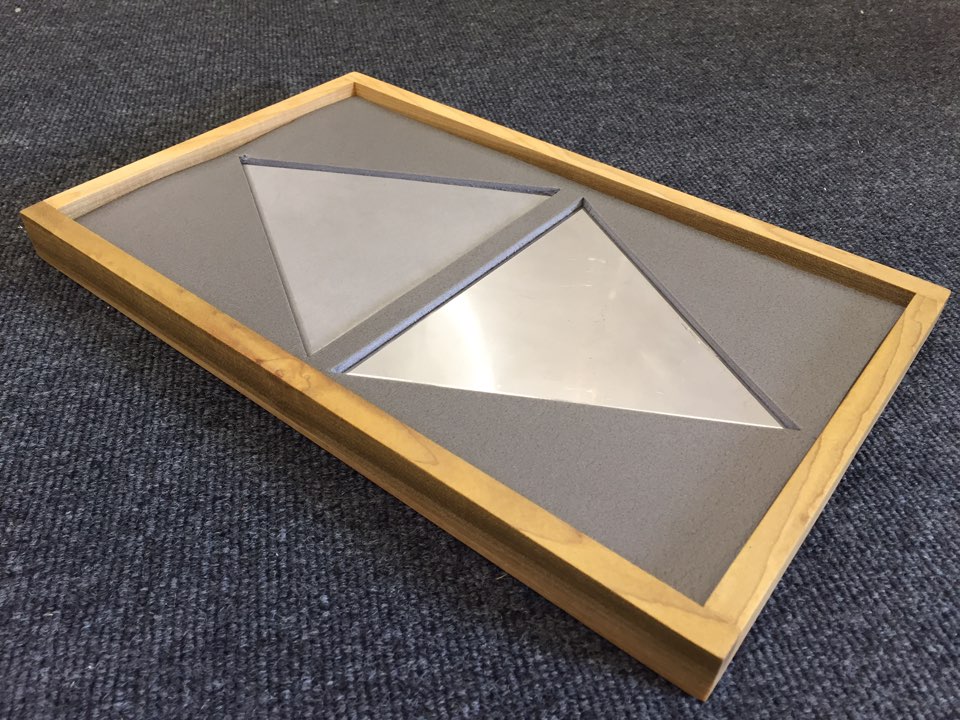 Process during development of Nature X Nature. Showcasing at IDS Toronto, HDExpo in Las Vegas and art exhibitions.

Nature X Nature by OCAD U students Olayide Madamidola, Kim Hyung, Joon Leem & Brandon Skarpa is a hyper-cool, bendable take on hardwood flooring created for the Kentwood Design Challenge. We love how these talented students created a unique, flexible product for home, art, commercial uses… the possibilities are endless.
Tagged by Catherine Sweeney https://www.designlinesmagazine.com/design-week-2016-ids-two/



WINNERS ANNOUNCED IN KENTWOOD DESIGN CHALLENGE
The first ever Kentwood Design Challenge, held last week at IDS 2016, was a huge success. Five teams of design students created innovative installations using Kentwood flooring, which were displayed on the show floor for the duration of the show. The finalists were judged by a panel of design industry professionals and visitors to the show had a chance to vote for their favorite in a People's Choice ballot.
First prize was awarded to: Olayide Madamidola, Kyung Hyun Kim and Joon Leem of OCAD University for NATURE X NATURE.
https://kentwoodfloors.com/us/blog/winners-announced-kentwood-design-challenge




Date most recently updated:
December 2019