Toronto, THOUGHT
By oneandoneandone x Reila
Winter Light Ontario Place
"Vessel
Incubator
Cocoon"
DESIGNERS:
Kay, George, Dian and Reila
WINTER LIGHT: COMPETITION
Vessel.
Incubator
Cocoon

In THOUGHT, we express the concept of a vessel that carries an idea. A cocoon, incubating the living, breathing energy of our thoughts.
On the exterior, the THOUGHT is made of hundreds of translucent ping pong balls, dyed a multitude of colours. Suspended from the surrounding trees with aircraft cables, it floats in mid-air.
On the inside, a multitude of carefully arrayed points of light emanating movement. The light flickers and on and off at times, actively attracting attention; slowly dimming form light to dark other times, giving the sense of a breath, a life within. The colours range from white to burnt orange, varying in hue but keeping on the warmer, sunset-like side of the spectrum, gifting a warm, ember-like glow on the snowy ground and surrounding trees.
The other half of the installation, is a solitary, long, wood bench directly below the cloud. Here, the audience is invited to sit and reflect.

Here, the THINKER, can reflect, wonder and dream.
Dream, and engage. A sensor on the bench allows the thinker to communicate with the THOUGHT. The lights bursting through cone alive as the interaction takes place. The quickening, intensity and variance of the effect, solely left to the tinker of the THINKER.

What are you thinking?

What inspires you?

What is going on in your mind

…right now?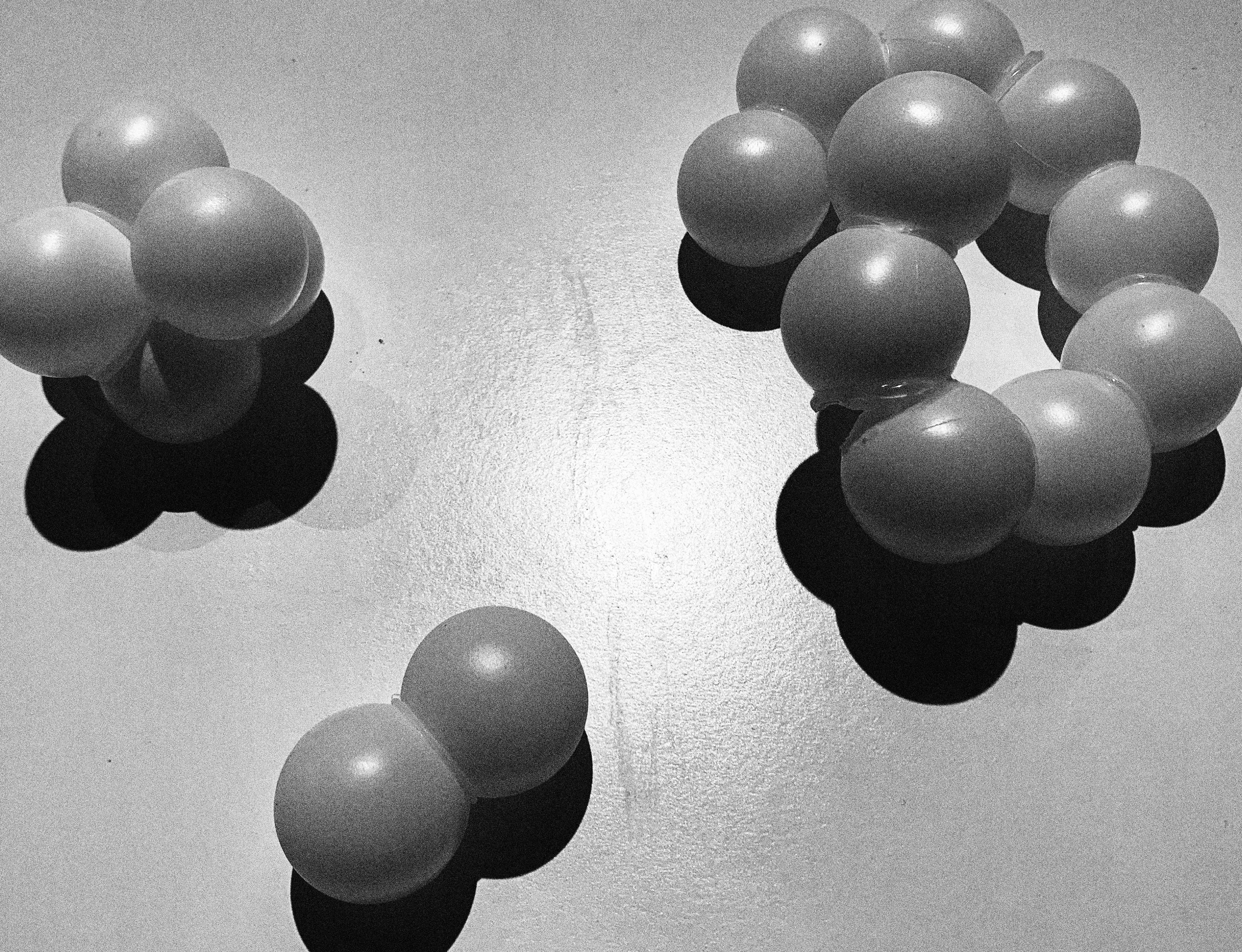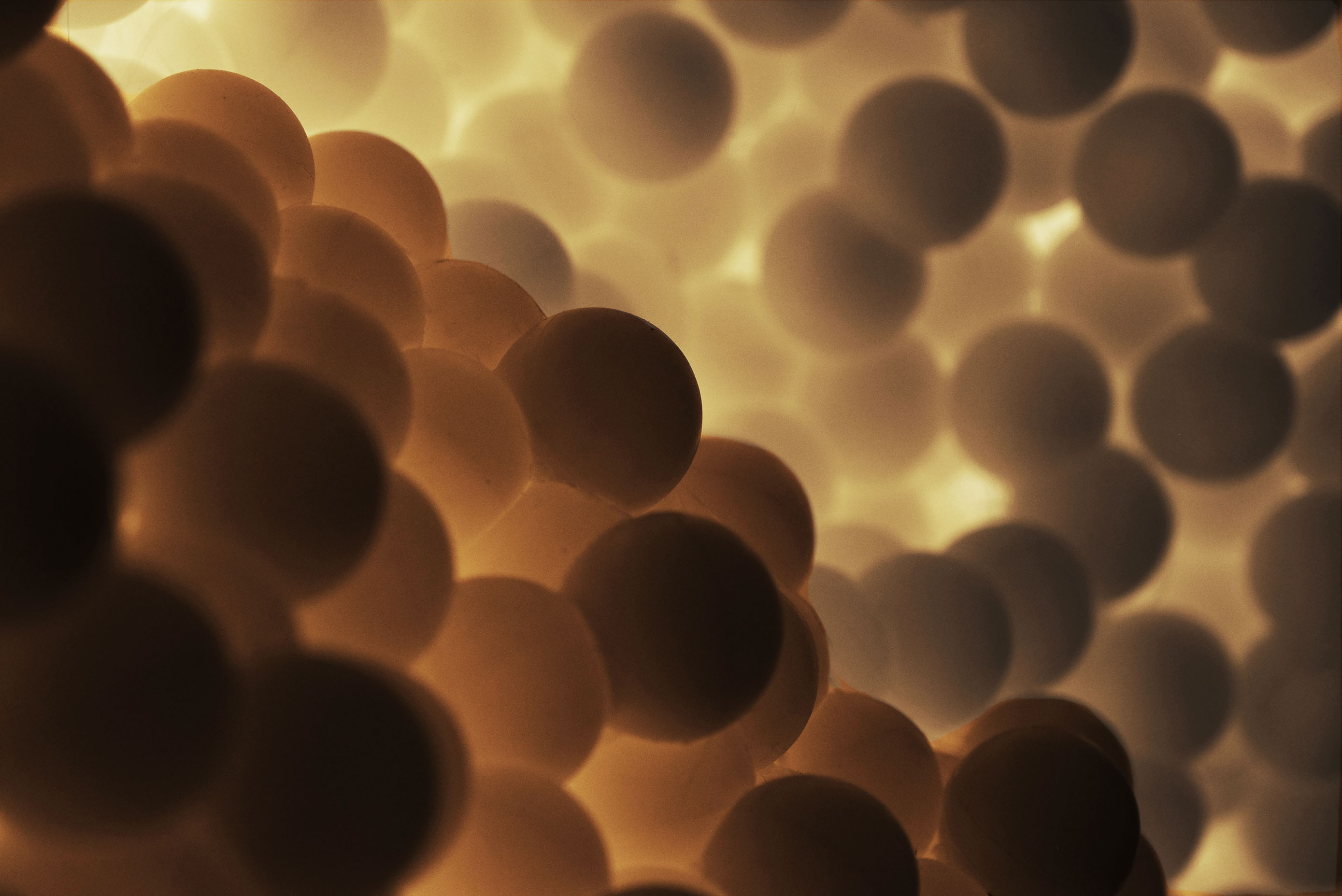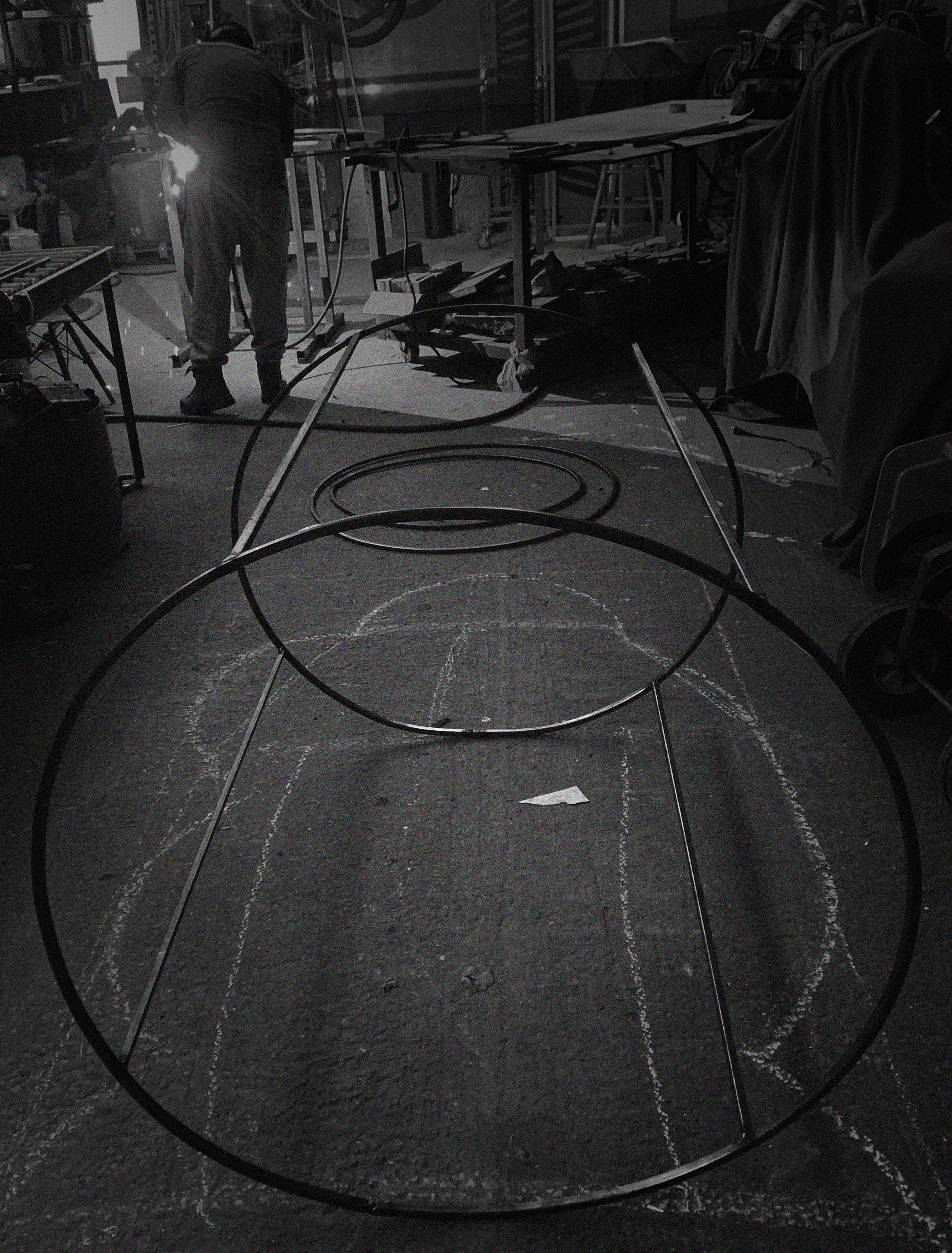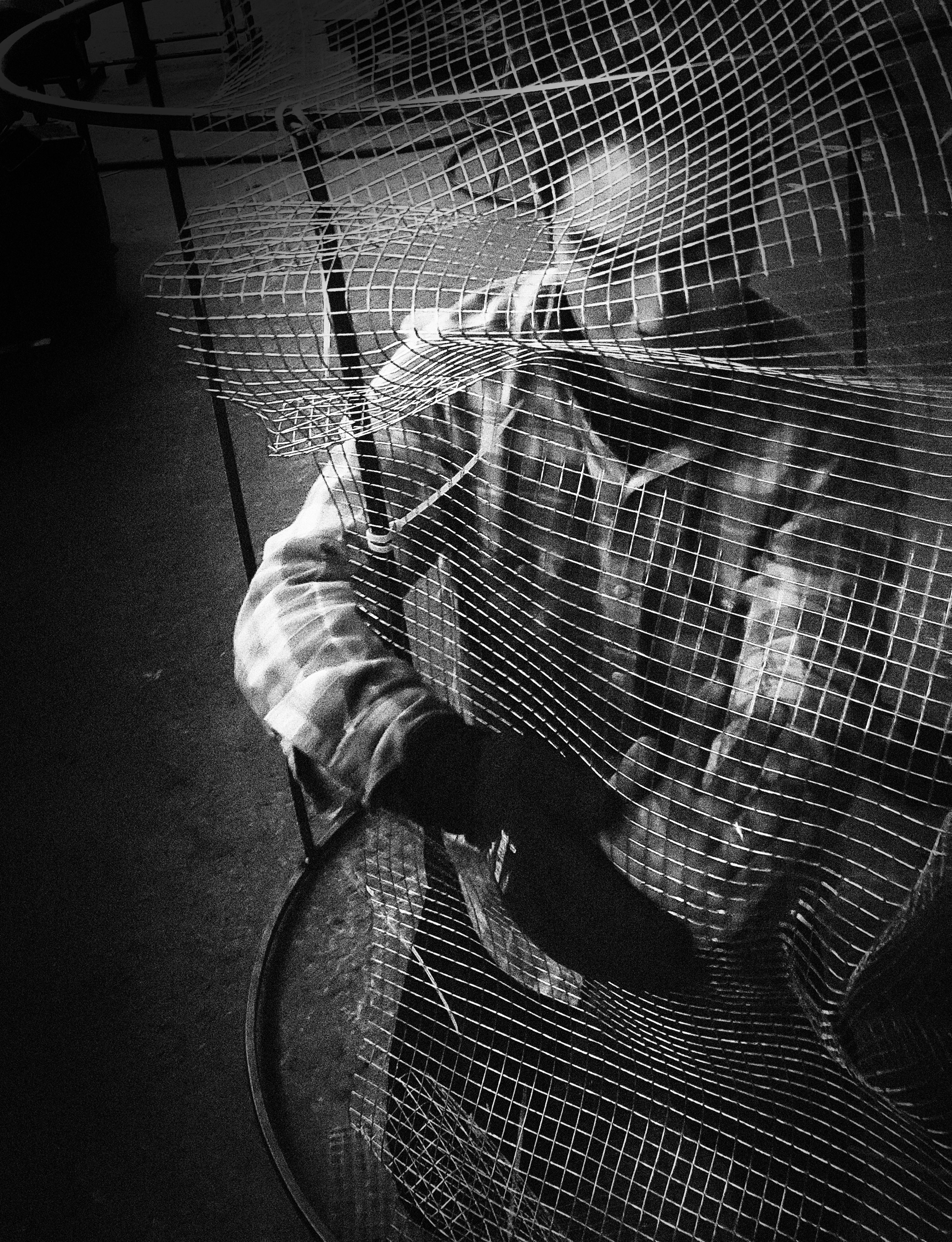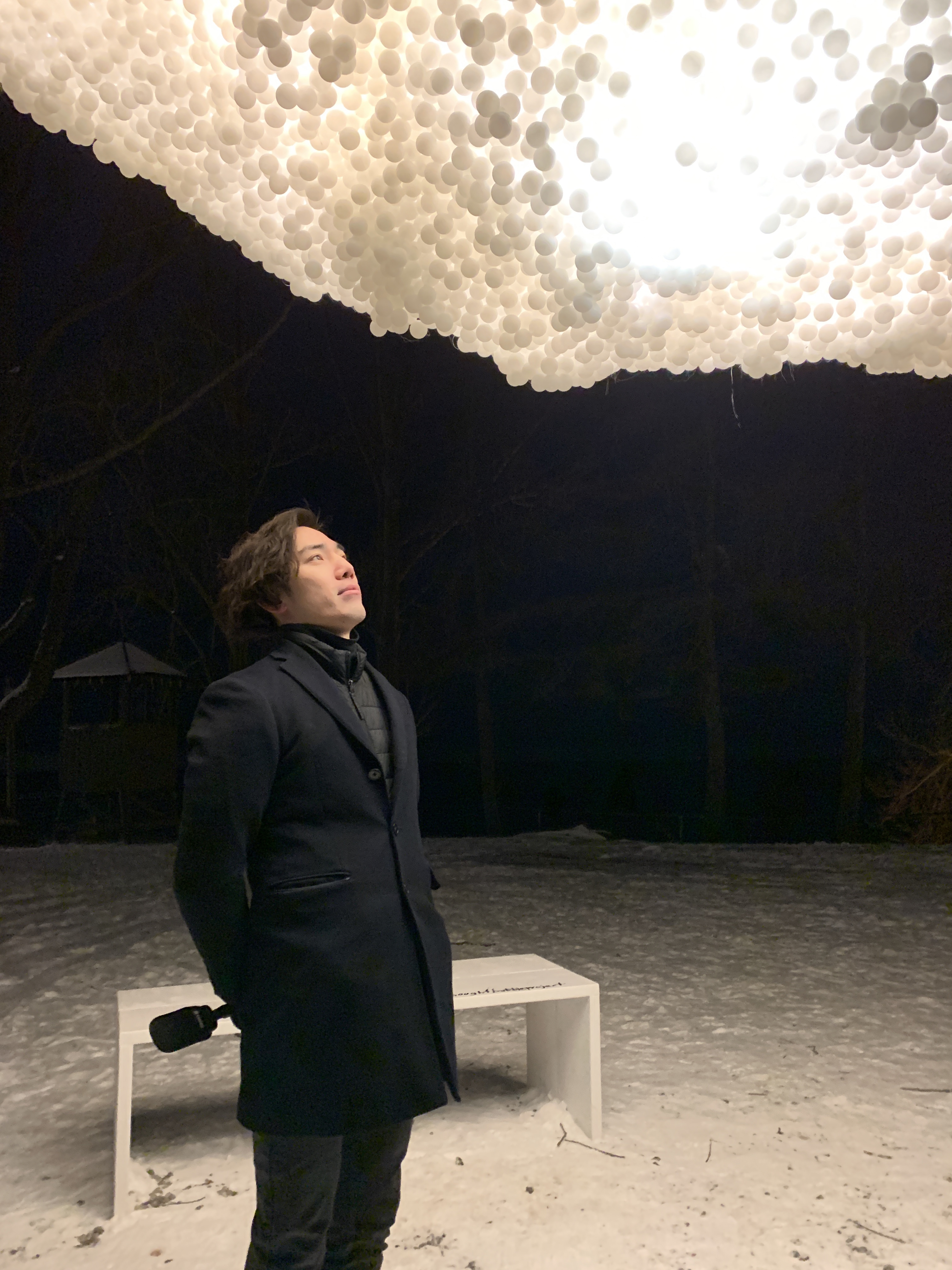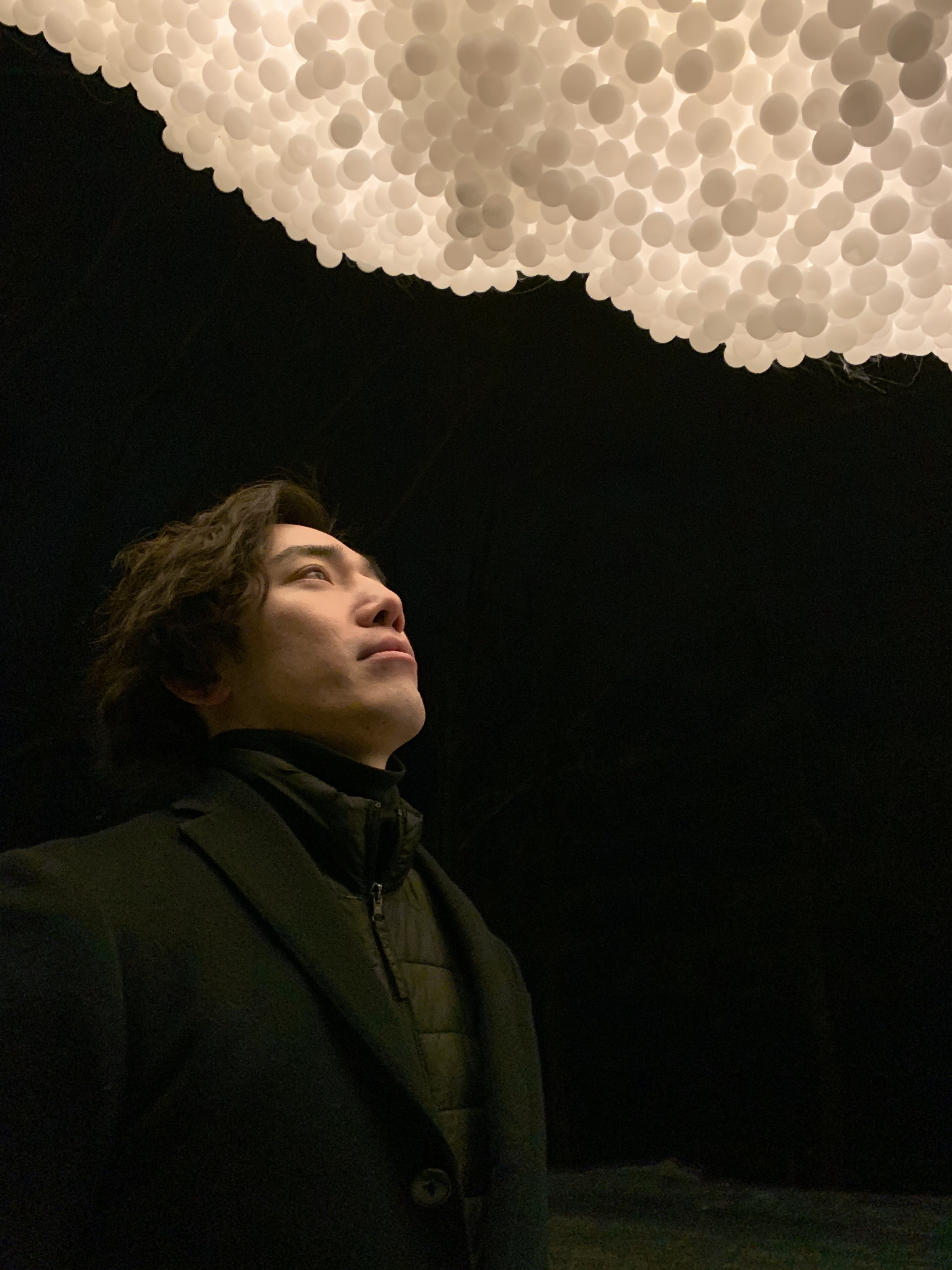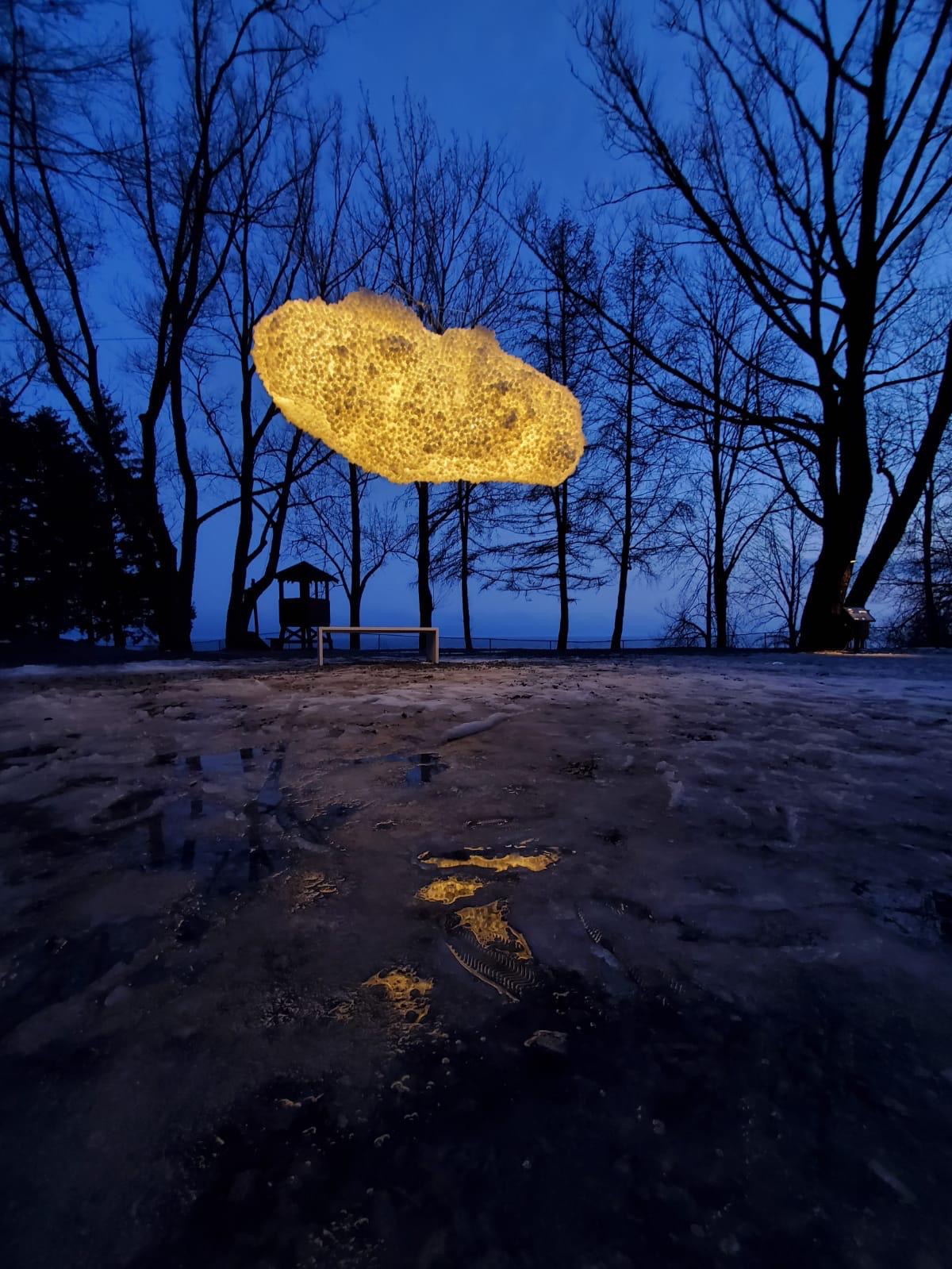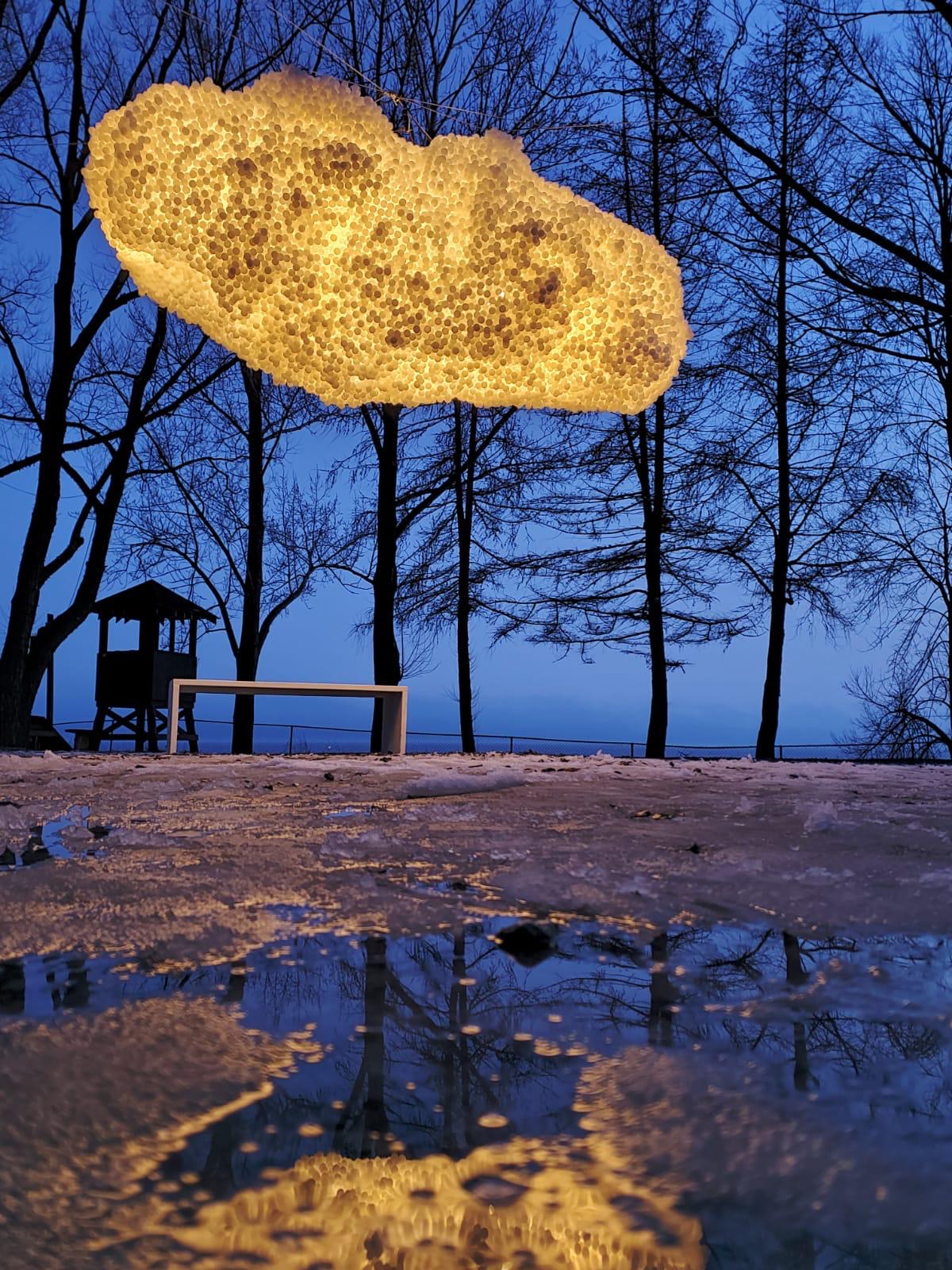 Process pictures for THOUGHT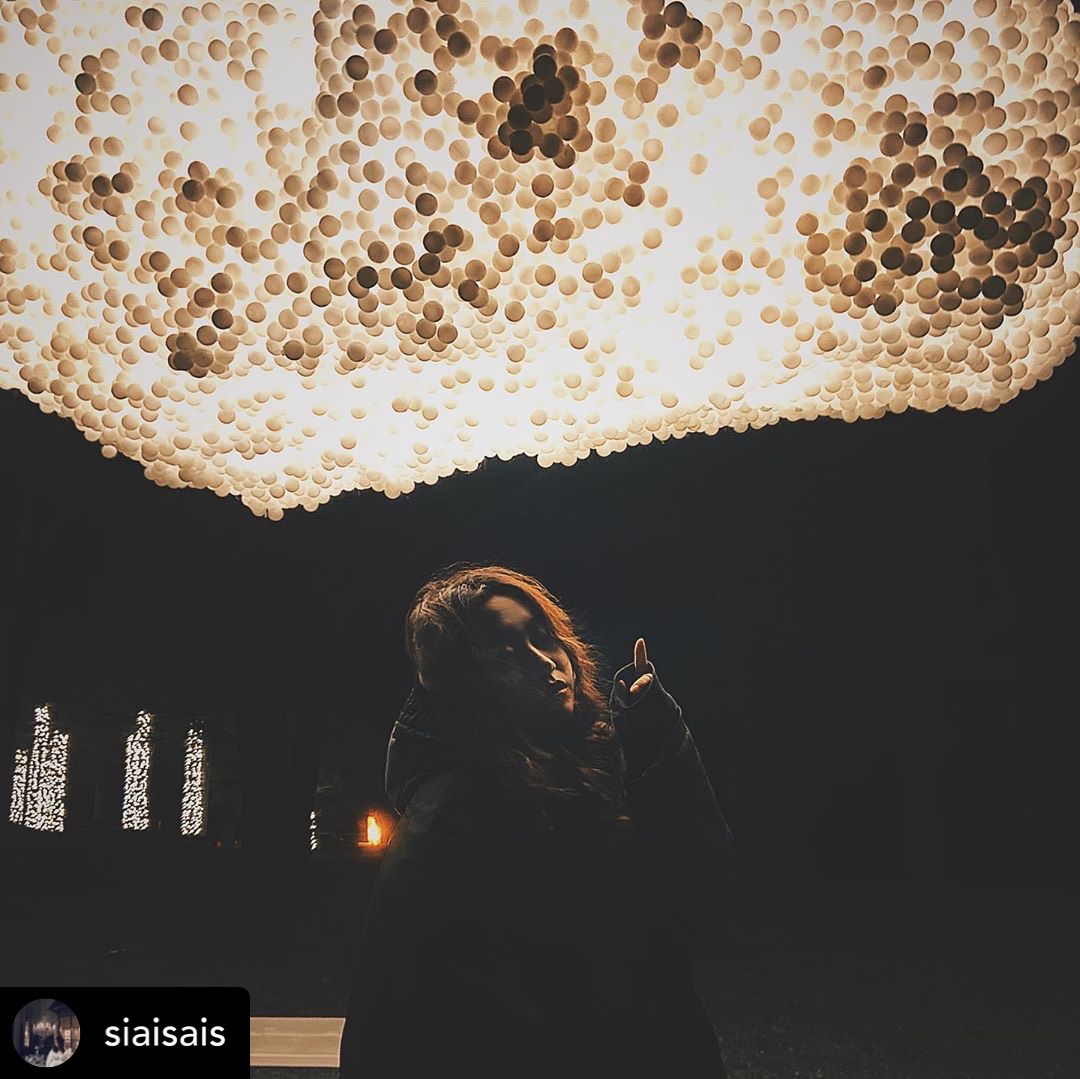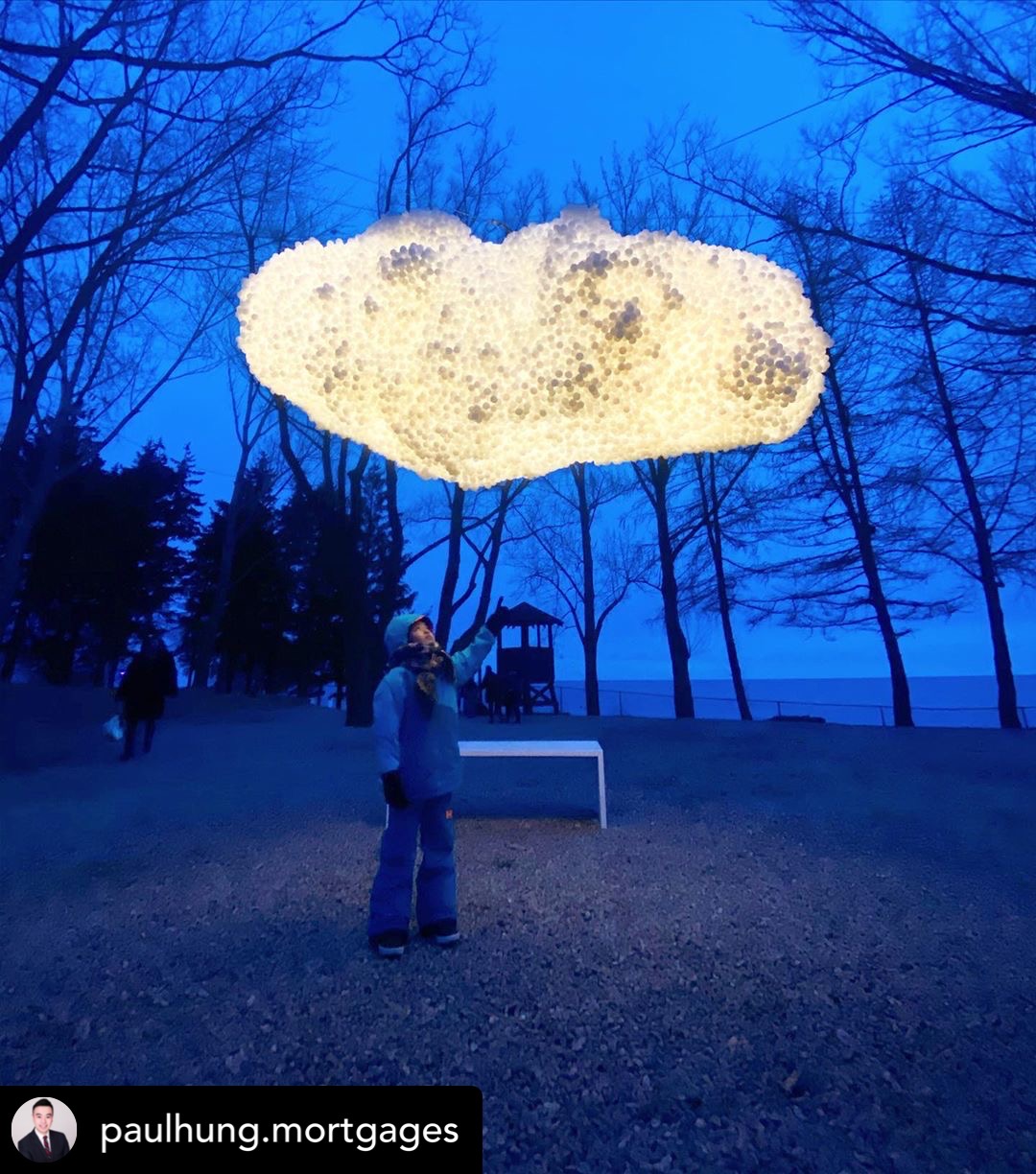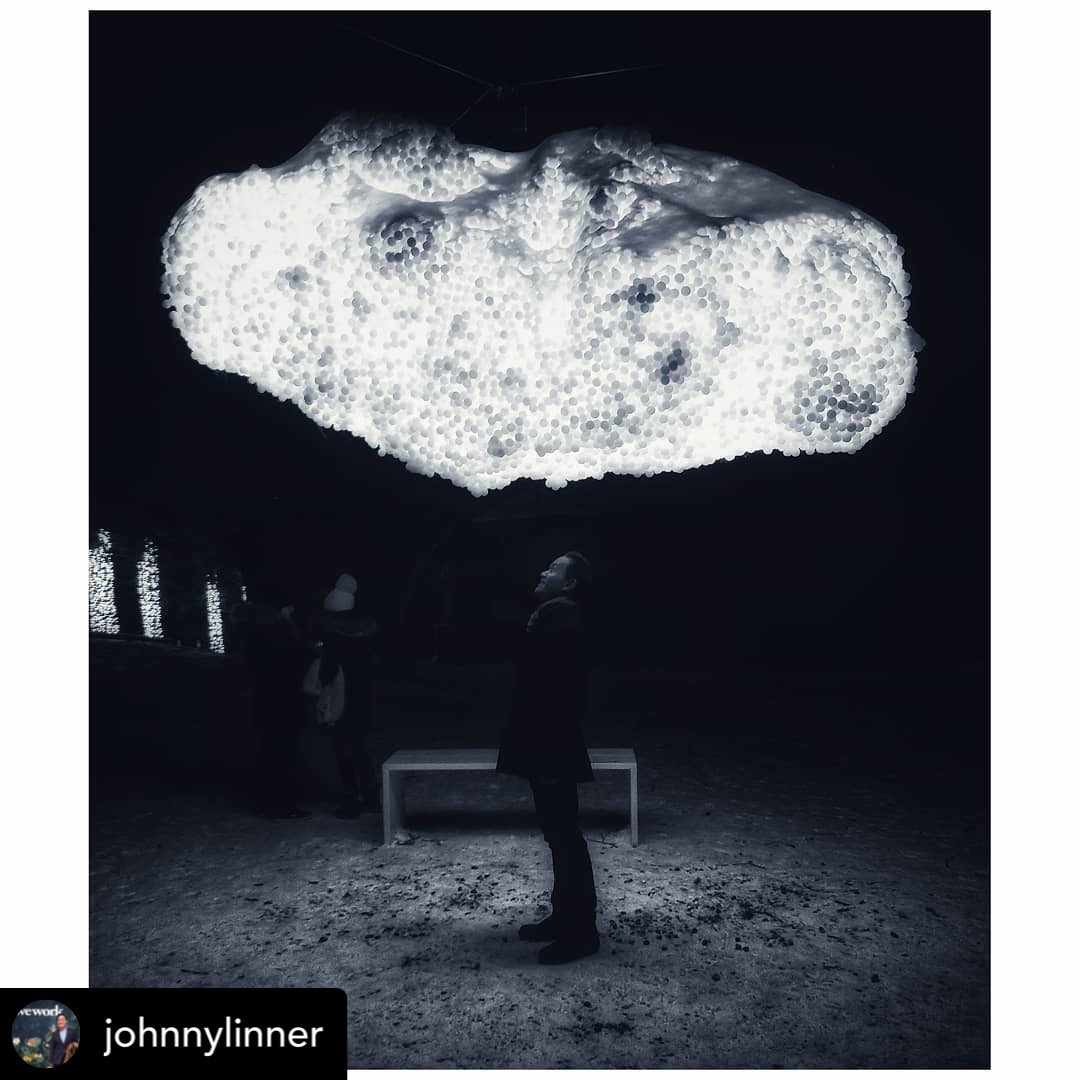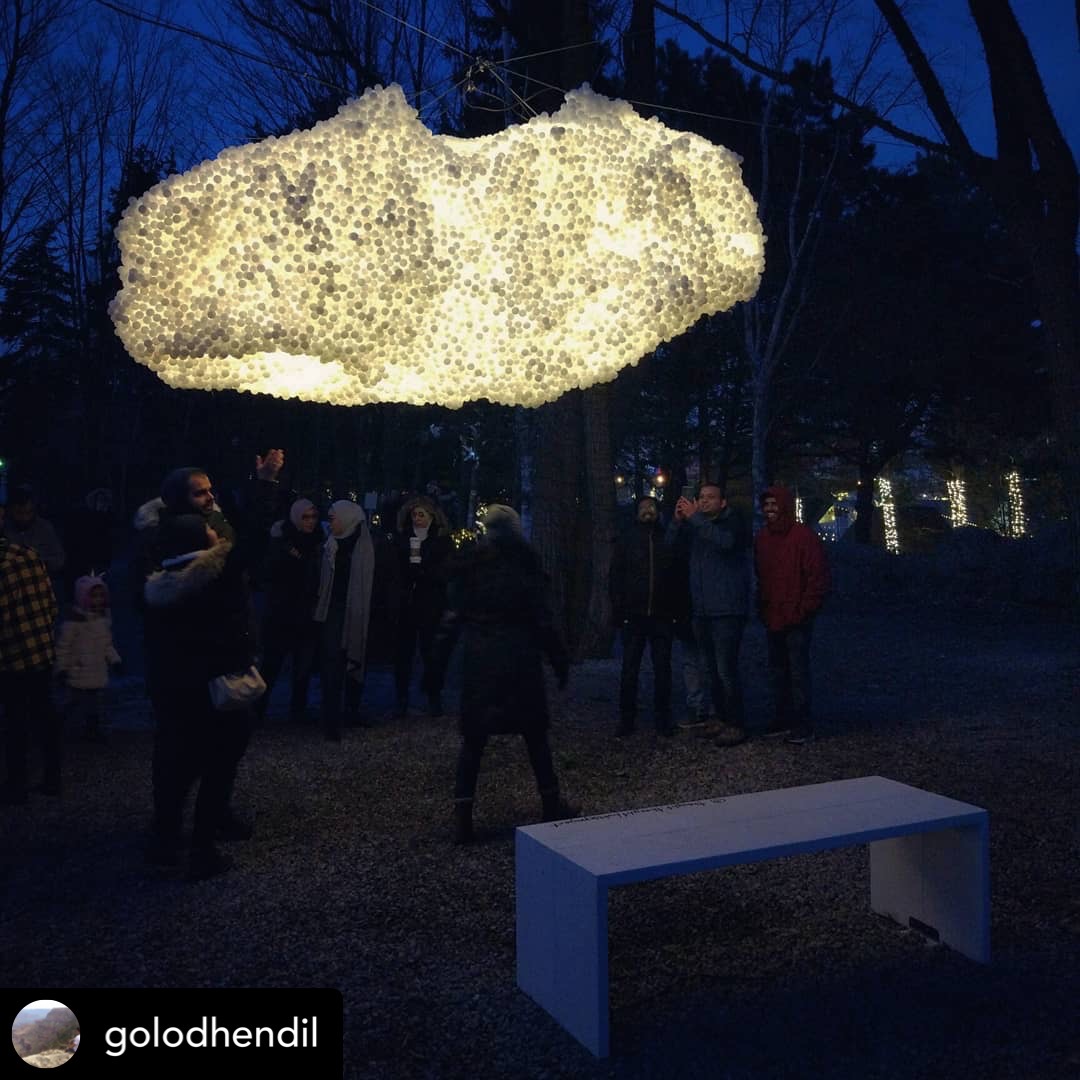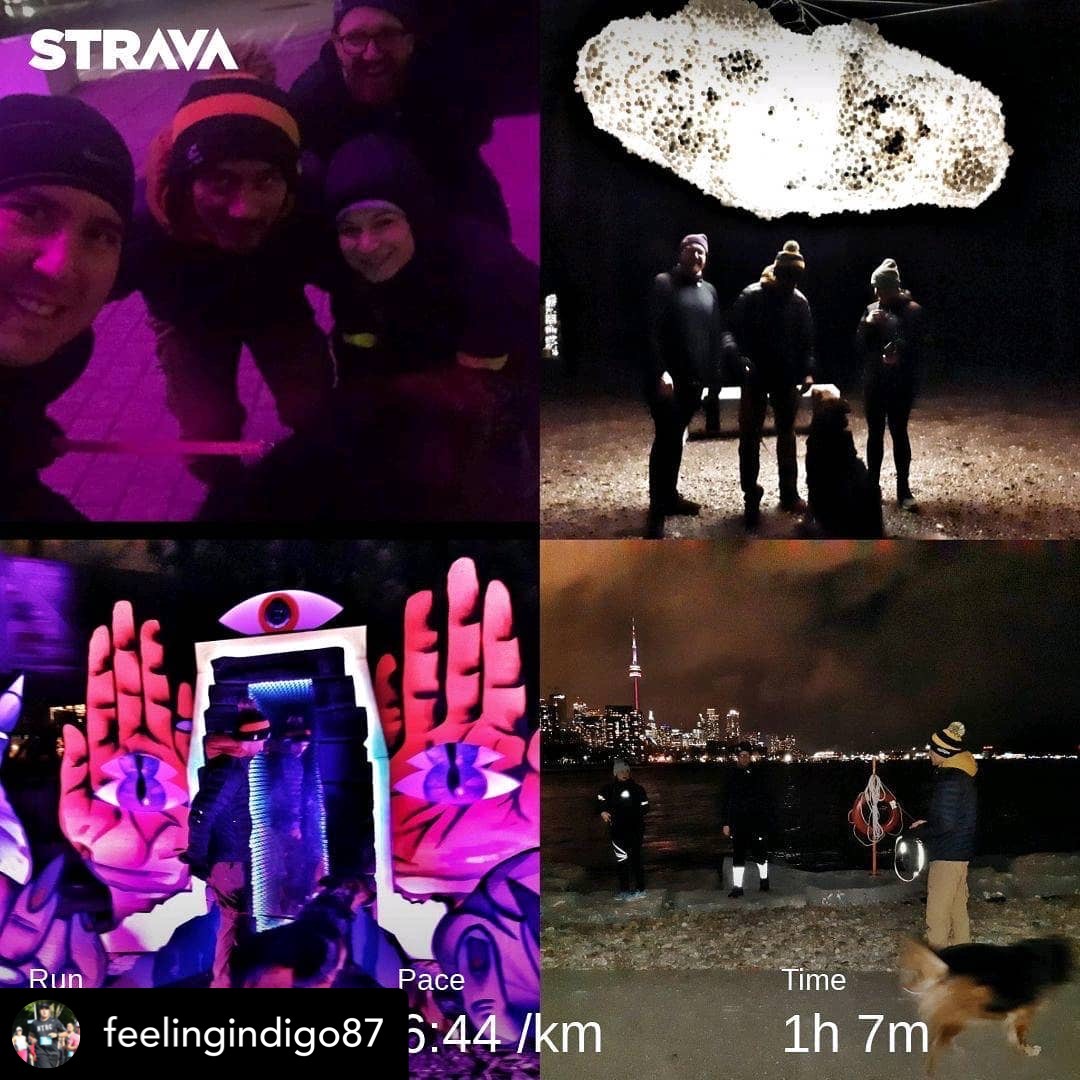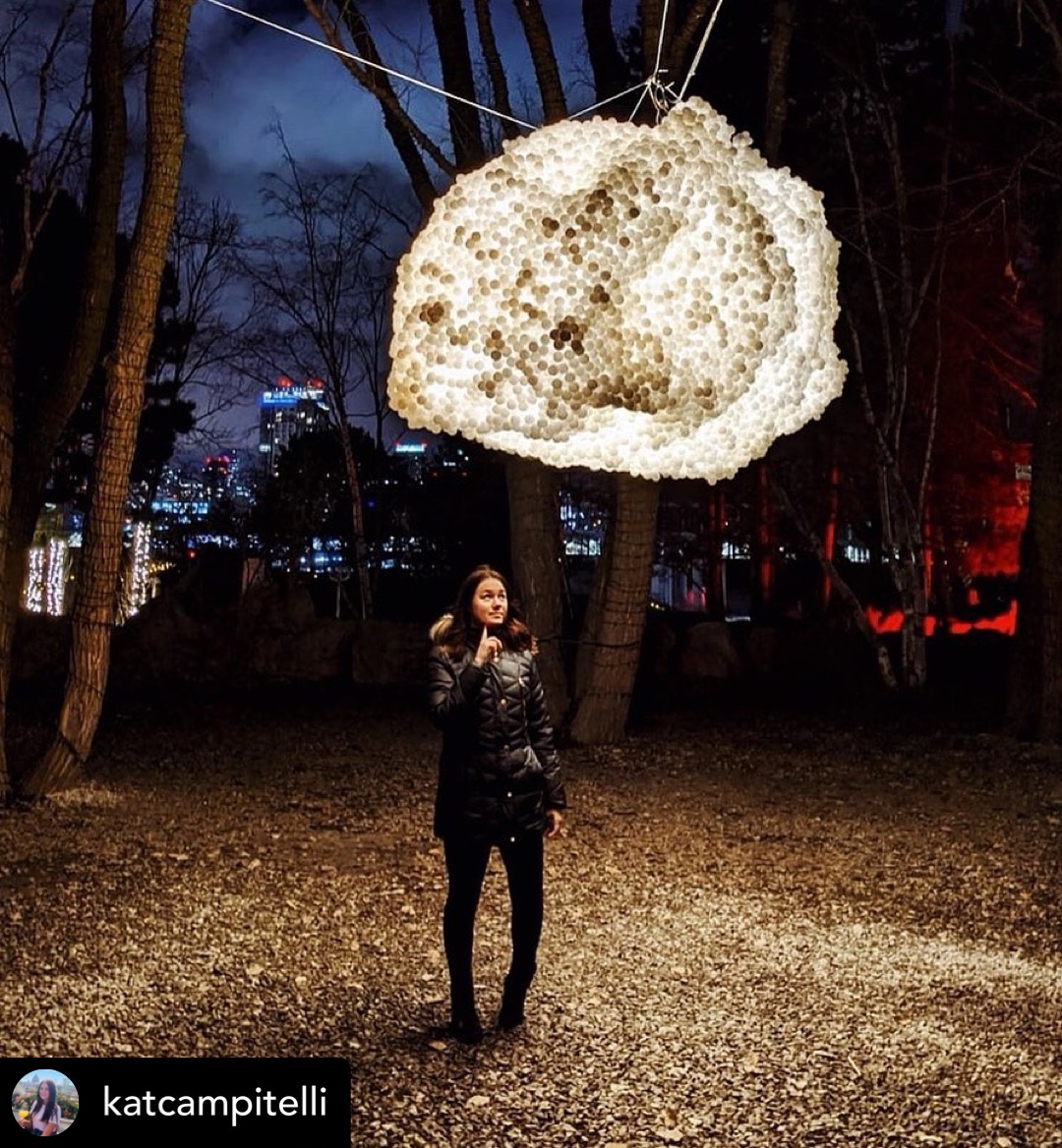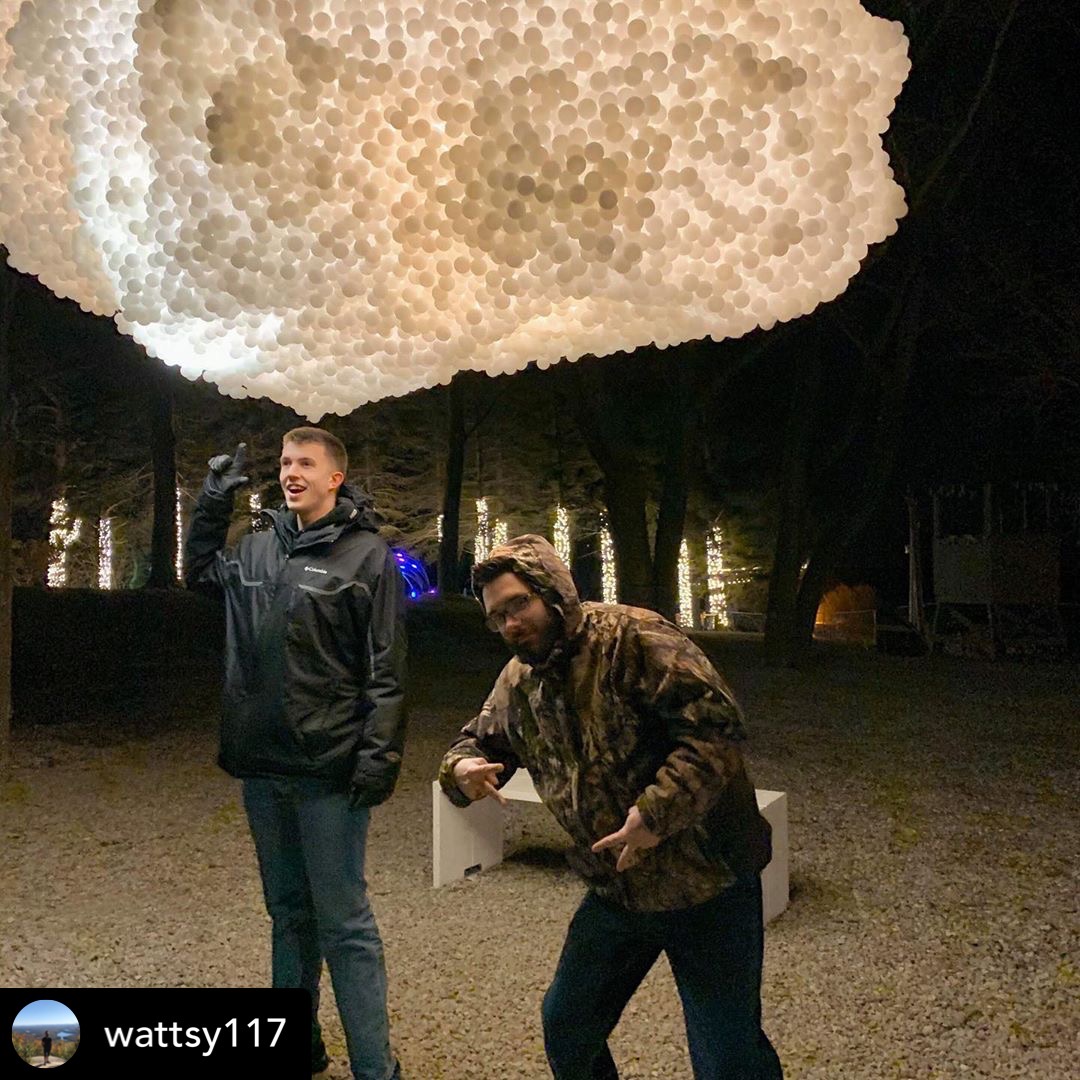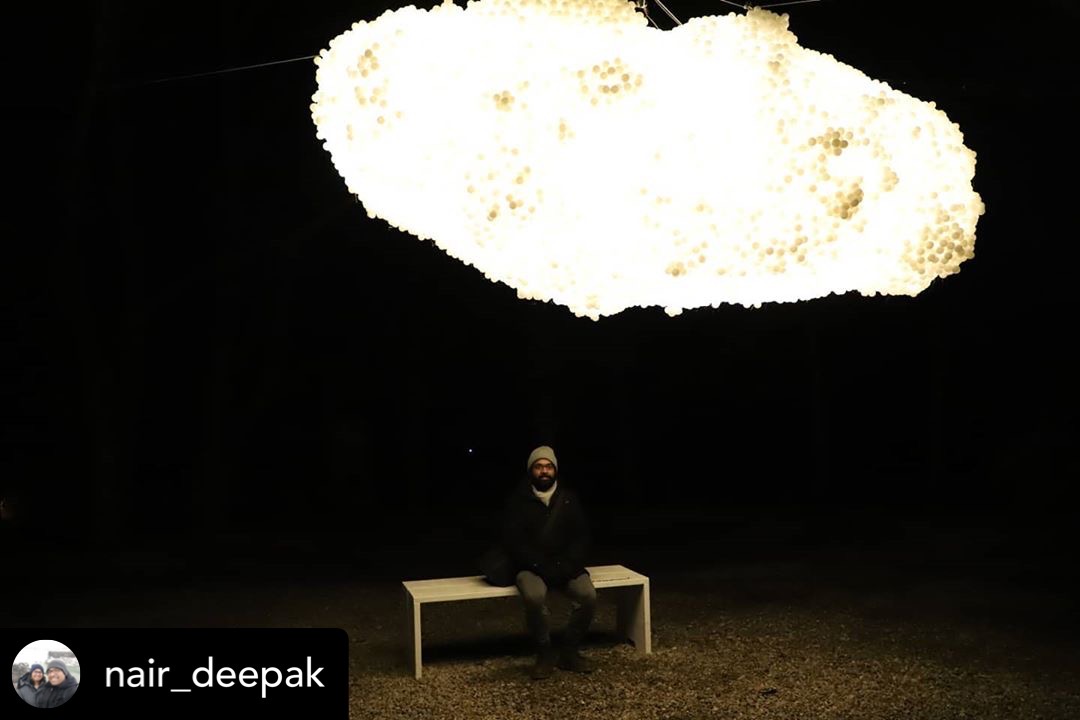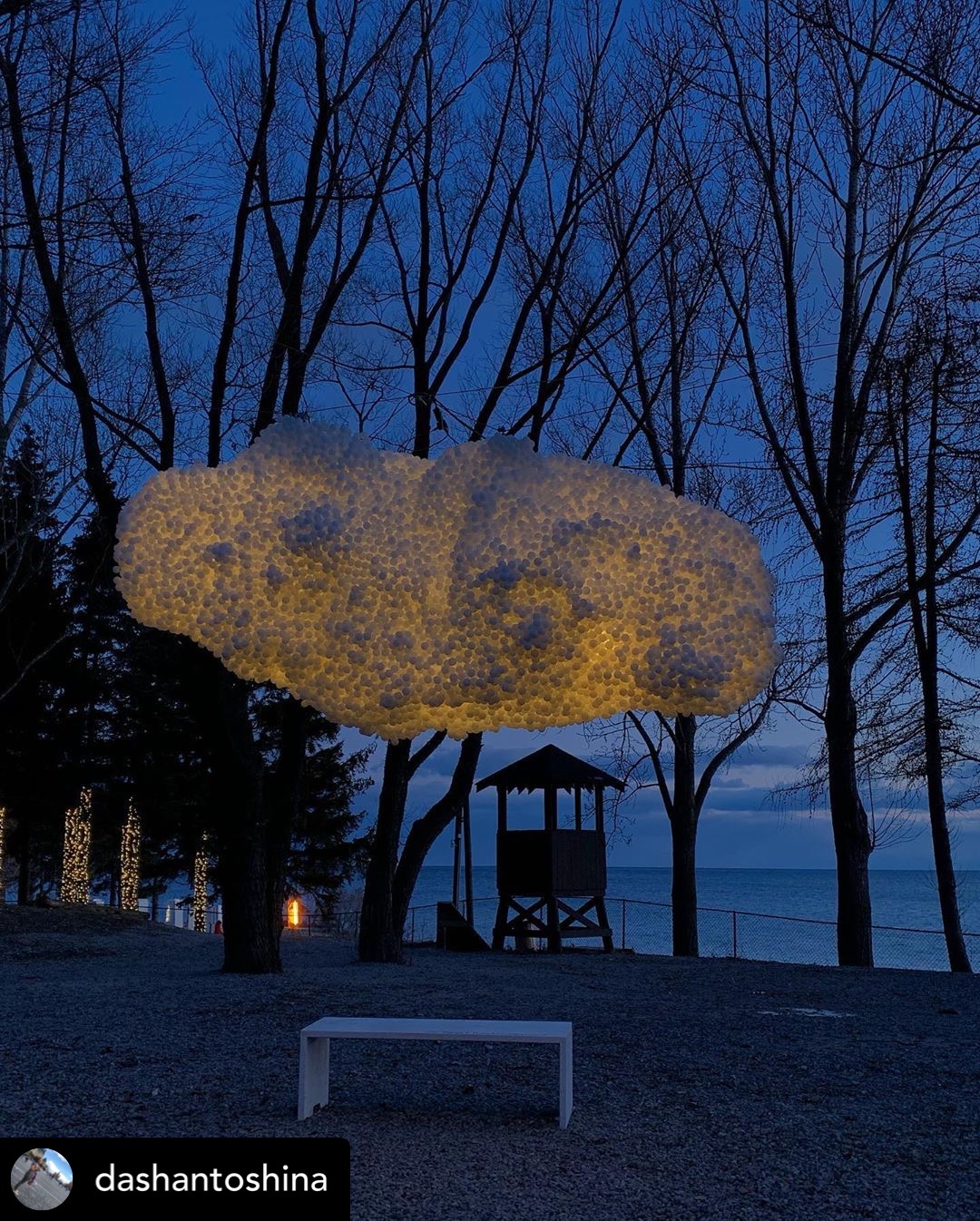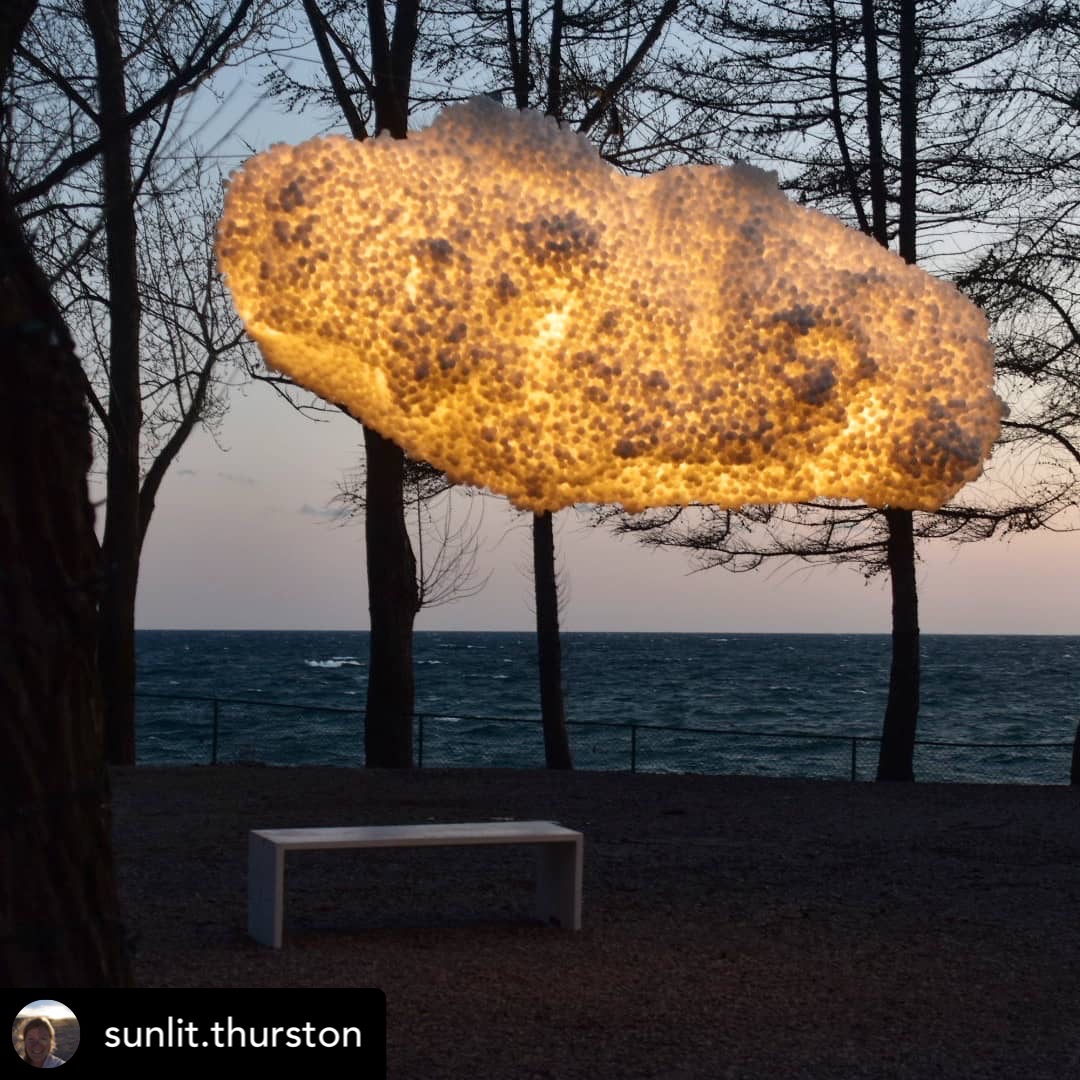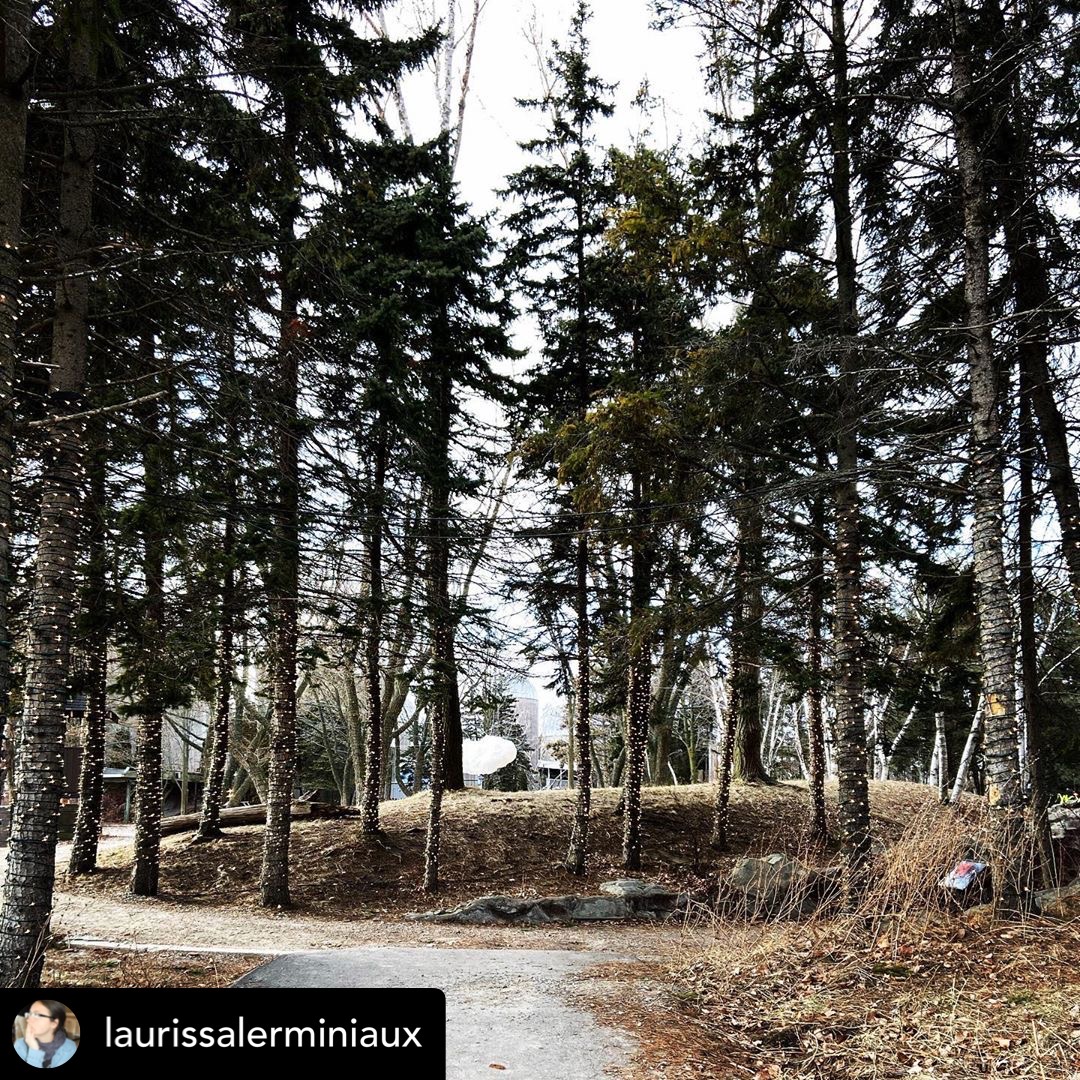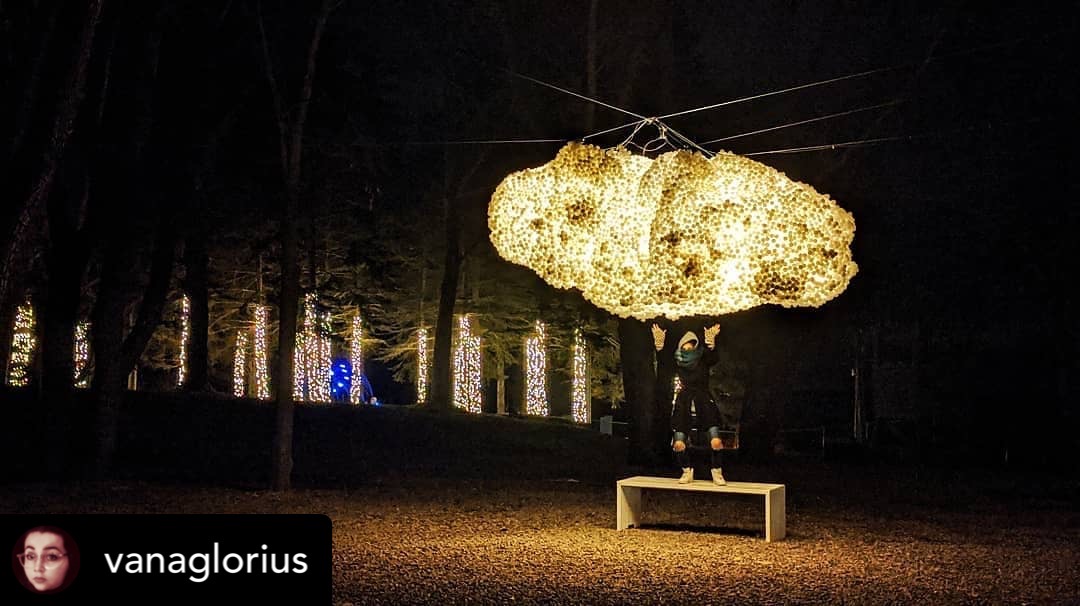 Repost of user engagement on Instagram for THOUGHT
Date most recently updated:
March 2020